8 tags
Wayne Krantz Lessons →
Hour 39 - 42 I recently downloaded 6 lessons from NY based guitar guru Wayne Krantz (available from the link above).  He discusses scales, chords, rhythm, rhythmic imagination, phrasing and a 4 fret approach to practising.  The lessons, which are about 45 minute long audio clips of Krantz playing and talking, are a really great addition to his book, "An Improviser's OS".  They...
8 tags
8 tags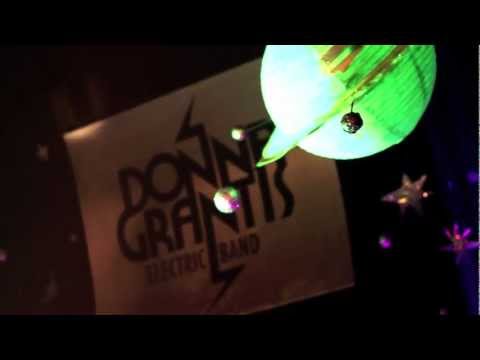 9 tags
6 tags
4 tags
Hour 26 - 30
I love the way the altered scale (R-b9-#9-3-b5-#5-b7) sounds, although it's always been a challenge for me to incorporate it into my playing in a seamless and interesting way.  I followed Krantz's orders (see the Improviser's OS below), shedding the scale along the fingerboard through what he describes as the "twelve zones".  With the metronome set to 80 bpm, I...
5 tags
3 tags
5 tags
9 tags
"TonePrint gives you instant access to tones that are custom-tweaked by your own..."
– TC Electronic Hour 13 My mind is blown.  I just "beamed" signature guitar sounds from world renowned players to my TC Electronic Shaker Vibrato pedal using my iPhone.  Technology is amazing.  Check out the free TonePrint app and the TC Electronic website for more info! Thanks to the...
4 tags
3 tags
Watch
Hour 11 I was listening to a few Ted Talks about creativity during a morning walk through High Park today.  I thought this one in particular, was really interesting.  I haven't written a song for the Electric Band since January, but as soon as I got home, a song popped into my mind.  I grabbed my guitar and recorded a riff and melody into my phone before the idea could get away.
mydogrichard asked: How about posting some riffs of your practices on the blog? It would be cool to hear.
6 tags
6 tags
Hour 9 I went to the Tranzac the other night to see my friend Trevor Giancola play with his trio, plus a vibraphonist.  He was running two amps at once and when he hit the delay pedal, it sounded amazing.  I usually play a Traynor Bass Master from 1972 through a Dark Horse cabinet.  I also have a Marshall 4 10" cab (for bigger venues) and a Dark Horse head (for small clubs).  I was...
3 tags
6 tags
Albert King: Live Wire/Blues Power →
Hour 5 I was feeling pretty bluesy this weekend, so I cranked Albert King's Live Wire/Blues Power album, turned up my amp and jammed away.  I think this is one of the greatest live blues records ever.  As I was listening to this album, I had two epiphanies: 1) when it comes to bending, Albert King is the real deal and 2) it's really cool to hear how much of an influence he had on...
9 tags
Hour 3 - 4 I become nocturnal on tour.  It's 3:34 in the morning.  I just wrapped up today's practice session.  It went by pretty fast!  I made up a few 1 - 2 bar rhythms and jammed them out during the first hour.  I find this is a good way to play new lines: if you limit yourself to a specific rhythm and try to make it sound good in the context of an improvised solo, unfamiliar...
7 tags
3 tags
Getting Ready To Wood Shed...
Happy New Year! Welcome to my blog, Electric Love 300; a personal practice journal.  I will be documenting details about what I'm working on, musical thoughts, revelations, ideas, things to check out, sources of inspiration, etc.  This is where the guitar geek in me will really come out.  I decided to start this blog for a number of reasons: As a personal journal to keep track of what...